Having an android smartphone is of no use if you do not have the recent applications installed on it. Some of the best applications of 2017 that should be installed on your smartphone are listed below.
If you do not want to exhaust your computer memory by saving your files, Google Drive is something that would prove to be helpful for you. This is a free application and can be used with any Google account. Each user is allotted a space of 15GB for file storage. You can create word documents, spreadsheets and slides. The files are saved automatically on the server and can be downloaded if the need is there.
Keeping up with the weather is important. 1Weather is a very impressive application that provides a weather forecast for a period of three months. This application has a radar feature that alarms about storms and bad weather in advance. This application is available in both free and paid versions. The paid version does not offer any additional features and simply removes all the advertisements.
Blue Mail is an easy to use email application. The application free and helps you in organizing your emails. It works with all kinds of email and helps in arranging your mailbox systematically. It provides a good privacy level and the user can even lock his emails with the help of password protection.
LastPass Password Manager
Having secure passwords is very important and so is storing them in a safe place. The LastPass password manager helps you in storing multiple passwords of different email accounts. Along with that, it also provides suggestions for passwords that are hard to guess. It works on all operating systems and smartphone platforms. The application is available in both free and paid versions.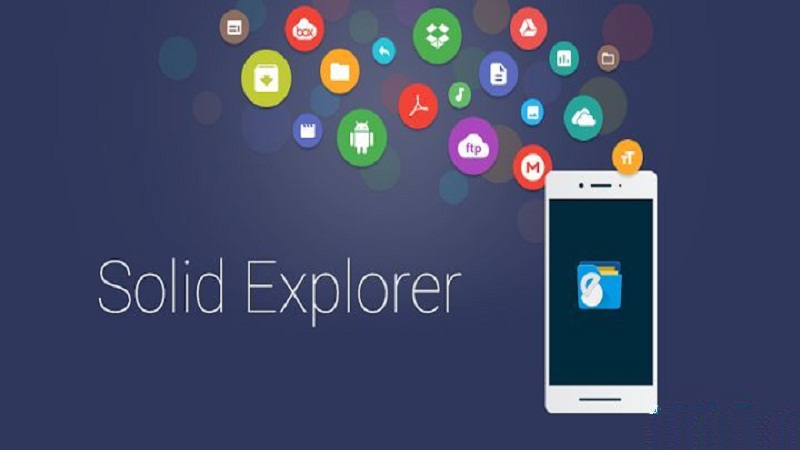 Solid Explorer is a file management application that helps you in organizing, storing and retrieving files. The application provides support for cloud based services. It initially comes with a 14 day free trial after which the user needs to purchase the application.